Invest in 100% Biodegradable Hemp Stone (Zelfo)
In 15 years of working with Industrial Hemp there really is no better time to look at investing. The fibre mill is the foundation to the industry and will support all future uses of industrial hemp.
Next is Hemp Stone - you may have heard of this material, patented many years ago in Europe this is 100% fibre based. No glues, no resins, no pressure - purely a novel mechanical process. And the process is not just based on hemp, but any fibre or waste paper can be used to produce a material as 'strong as stone'. Various densities can be produced and it is cheaper than conventional alternatives in numerous applications. Australia has been chosen, after careful consideration of many locations around the world to be the first commercial factory to produce 'Zelfo' - this novel material.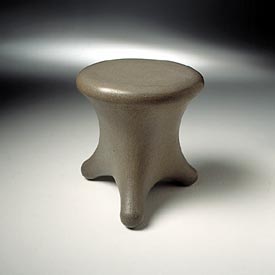 A business plan is available now seeking AU$400,000 for a large share in this venture. Only sophisticated investors need apply. This is a once in a lifetime opportunity that comes with options to be involved in various parts of the industry.
If you wish to see the business plan then you are invited to state your experience as an investor with your current CV here: invest at hempplastic.com.
I am so excited to see the progression of this patent, through laboratory trials, test productions to the first commercially viable factory. This is the first real step taking hemp, in one of its great uses to it's fullest potential. Go Zelfo!
Zelfo' an Ecological Structural Material Solution
Developers of the Patented Ecological Material: 'Zelfo'
www.omodo.org
OMODO GmbH