Bernard Rappaz: Position of the Swiss Hemp Coordination, CSC / SHK.ch

Some Clarifications on the Bernard Rappaz Case
16.11.2010
The Swiss activist for legal hemp, Bernard Rappaz, is on a hunger strike again and, logically, the discussions about the ethicsof his forced feeding and the conditions of his imprisonment are continuing.
Let's stay with facts: In three previous trials, Bernard Rappaz was sentenced to a total of ten years in prison with other charges pending for his « hemp stories ». He was charged with drug trafficking, according to the court, 52 tons of hemp flowers, 1.7 tons of resine and 65 kilos of hashish, money laundering, assault, social insurance fraud and a minor traffic offence.
If we have a closer look at the story it appears that amongst the 52 tons of hemp flowers there were 25 tons of herbal tea, five tons of hemp stems and 12 tons of entire hemp plants which were forseen to be distilled into essential oil, so not really the material that would doom the Swiss youth. Besides that, insiders estimate the total value at about 1.5 million swiss francs.
Money laundering, according to the courts, consisted in selling goods,billing and withdrawing money from a bank account, so normal business behaviour, Additionally, Rappaz was cited for VAT and income tax evasion. He was also charged with not declaring his farm helpers to the social insurance; these workers came after their jobs to help him out, but this was also considered fraud by the courts.
The assault charge was for an incident in which Rappaz slapped his step-daughters face and the traffic offence was for a speeding ticket which was already paid While all this is not good, it is also not heavily criminal.
It is clear that Bernard Rappaz grew hemp on a large scale. But this happened in the late ninties and early noughties when it seemed to be just a question of time until hemp would be legalized in Switzerland again. This was even communicated by officials so, logically, there were hemp shops selling openly in each of the larger towns in Switzerland.
This boom surprised everyone and attracted profiteers of all kinds. The legal void didn't help either and many didn't care about « things » like taxes or social insurance. So how was it possible that Bernard Rappaz could continue his business for over eight years and create such a big turn over?
Since, all these criminal cases have been concluded, in most with relative leniency, at least in the German part of Switzerland. Only the state of Valais had to make an example and convict Bernard Rappaz to ten years in jail ( which in Switzerland is not even usual for murder). Because Rappaz is presenting himself as a freedom fighter he naturally is an ideal target for revenge by the state. He serves as a perfect warning at the same time: this is what happens to you when you are too rebellious and you ignore a law which is completely stupid.
What stays? In Switzerland hemp legalization is blocked. The actual law is not worth the paper it is printed on, so even the government wants to revise it again and the state of Valais wants Bernard Rappaz to continue rotting in prison, but not as a martyr to the legalisation but as a dangerous criminal.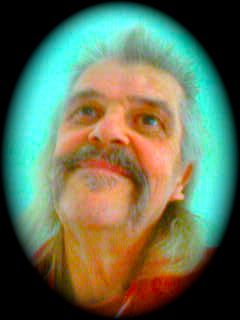 Contact: André Fürst, info at chanvre-info.ch